From all of us here at Earthborne Games, we hope you have a wonderful holiday season! It's been an exciting year for us as we've made it towards the finish line for the Earthborne Rangers core set, and that we've been able to share a playable demo of the game! We're incredibly thankful for all of you who have supported us, whether that's from our Kickstarter campaign, a recent pre-order, a demo playthrough, or simply sharing the excitement in your communities. We can't wait to get this game into your hands. See you in the new year, rangers!
Pre-Order Your Copy Today!
Pre-Orders Close January 31st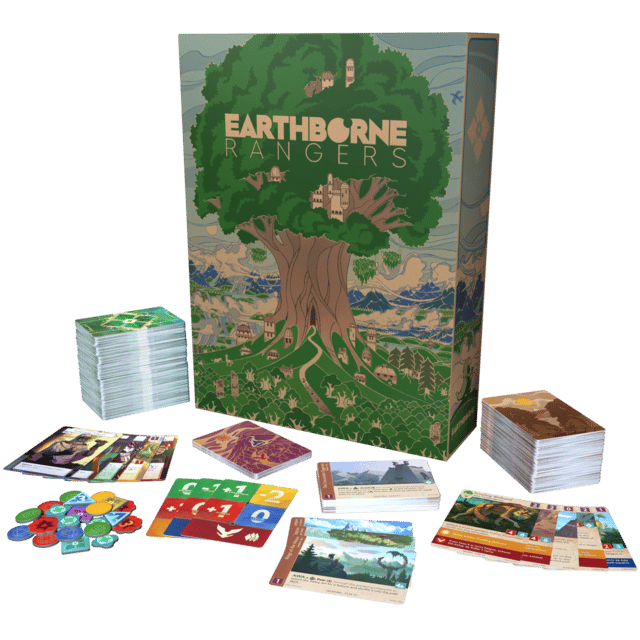 Explore the wilderness of the far future in this cooperative, open-world adventure card game for 1 – 4 players.
If you are a retailer please contact us via email.
All of us at Earthborne Games greatly appreciate your support, and we look forward to delivering you an enriching and heartfelt gaming experience that you won't soon forget.