A sustainably produced, customizable, adventure card game set in the wilderness of the far future for 1 player or 2 – 4 players. Sign up for more information and to be notified when Earthborne Rangers is available for preorder.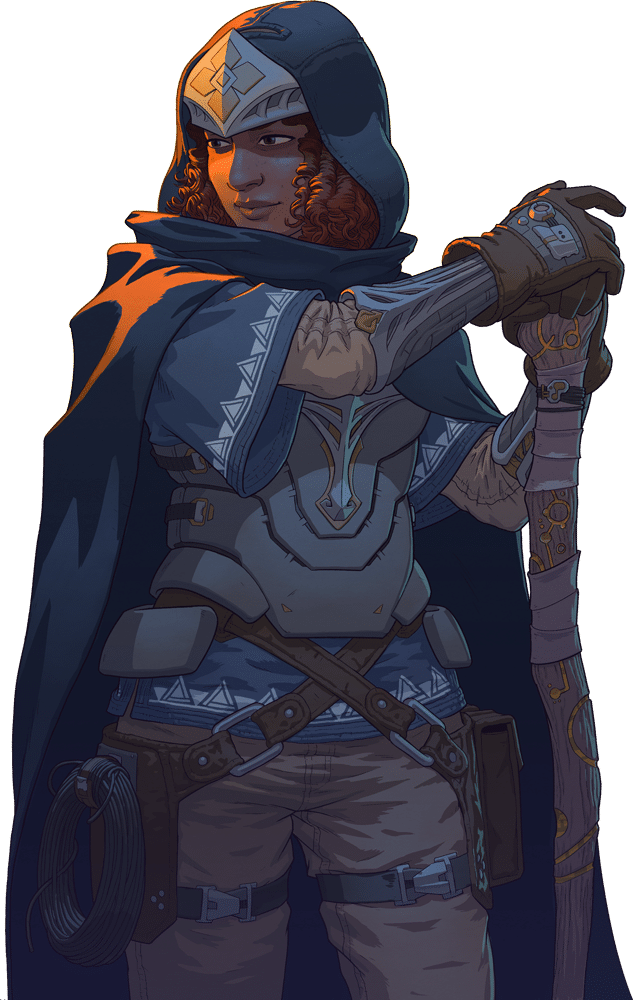 Refreshing worlds. Transformative stories. Groundbreaking production.
Earthborne Games, founded in 2020 by industry veteran Andrew Navaro, creates breathtaking tabletop games that prioritize environmental sustainability in every aspect of their creation – from manufacturing to fulfillment. Every Earthborne product is made as sustainably as possible, with unparalleled transparency throughout the process. There's a hopeful future on the horizon, one that reimagines our relationship with the Earth and the stories we tell on the gaming table, and we're going to create it together. Let's go!