We have two exciting developments for you all today: we have a newly updated website, and our pre-order store is now live!
New Website
We've given our website a fresh new look, and have begun adding new information about the game and world of Earthborne Rangers. This will also be where you can keep up to date with new podcast episodes, designer diaries, and more!
Pre-Order Store Is Now Live!
We're extremely excited to announce that Earthborne Rangers is now available for pre-order! If you would like to reserve your copy, please click on the Pre-Order button below.
A couple of notes on the pre-order store:
If you are a Kickstarter backer and you'd like to add items to your order, you can reach out to support@backerkit.com, and they will help you add any items you'd like.
Some of you may notice that the Legacy of the Ancestors Campaign Expansion, which was available to Kickstarter backers, is not an option in the pre-order store. We've decided to limit current pre-orders to items that will release together. The Legacy of the Ancestors Campaign Expansion will be available to order sometime in 2023. Keep an eye on our website for updates.
If you are a retailer please contact us via email.
All of us at Earthborne Games greatly appreciate your support, and we look forward to delivering you an enriching and heartfelt gaming experience that you won't soon forget.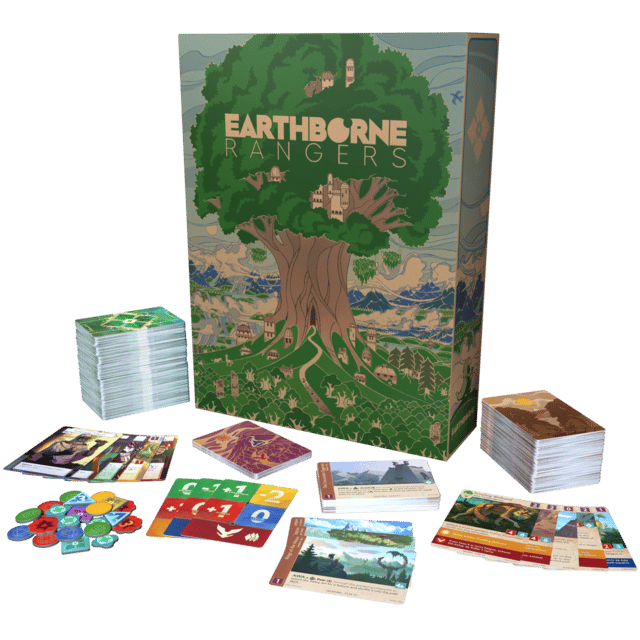 Explore the wilderness of the far future in this cooperative, open-world adventure card game for 1 – 4 players.